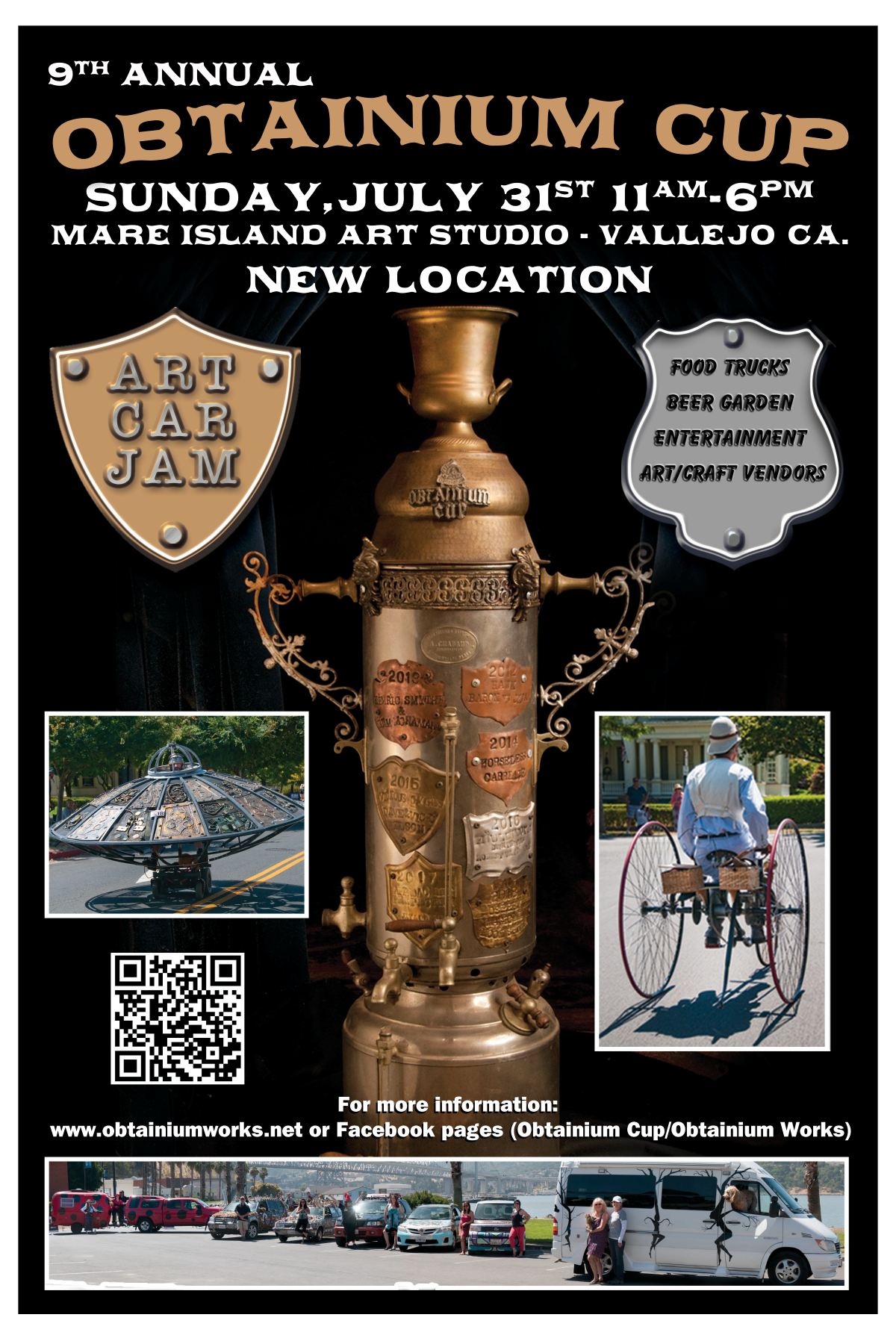 Date/Time
Date(s) - Sunday, July 31, 2022
11:00 am - 6:00 pm
Location
Mare Island Art Studios
Join us for a great day of madcap madness!
The 2022 Obtainium Cup Contraptor's Rally is a wonderful and wacky day of creativity, inspiration, and Zombies! This 9th Annual event is an art obstacle rally along the historic streets of Mare Island in Vallejo and involves handmade contraptions that will be required to compete at various challenges along the route including Flying Monkeys, Robots, Zombies, the Mad Hatter Tea Party, and the Musical Pandemonium (new for 2022). Come join us for the Steampunk Festival that includes arts, crafts, food trucks, entertainment, and a beer and wine garden that starts at 11am and the rally that starts at 2pm. Check out the map here!
If you would like to compete in the rally, check out our information on becoming a Participant. Anyone with a little bit of creativity, a bicycle, and some fun costumes can join us! Think of something amazing, and apply here!
This event is kid-friendly and all challenges are easy walking distance from each other. Maps for the challenges are available at the Info Booth at the Mare Island Art Studio. Parking is available at each of the challenges.
If you would like to volunteer for the Cup please go here.