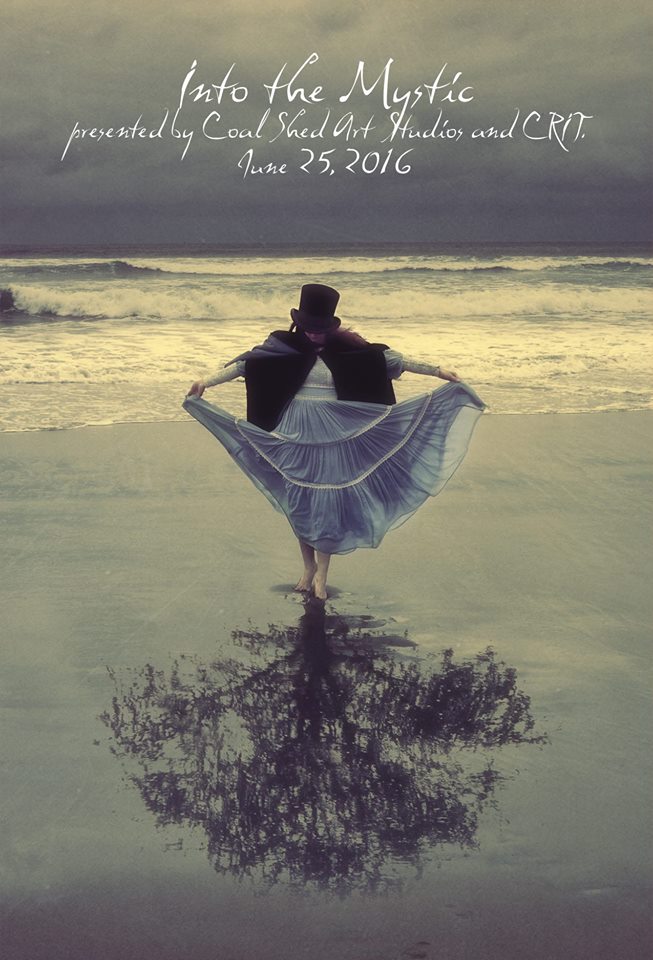 Date/Time
Date(s) - Saturday, June 25, 2016
12:00 pm - 4:00 pm
Into the Mystic
Time for a show! Coal Shed Art Studios is hosting/coexhibiting an art show opening on Saturday, June 25th.
Theme: Into the Mystic
Mystic is a wonderfully vague term that takes us beyond the physical experiences and deeper into what we explore, whether it is our heart, faith, beliefs, or the sublime of everyday things explored with intent. We can add in nostalgia and sentimentality along with looking into the future to explore those things we can't necessarily touch. Feel free to explore into your own mystic and share it with us.