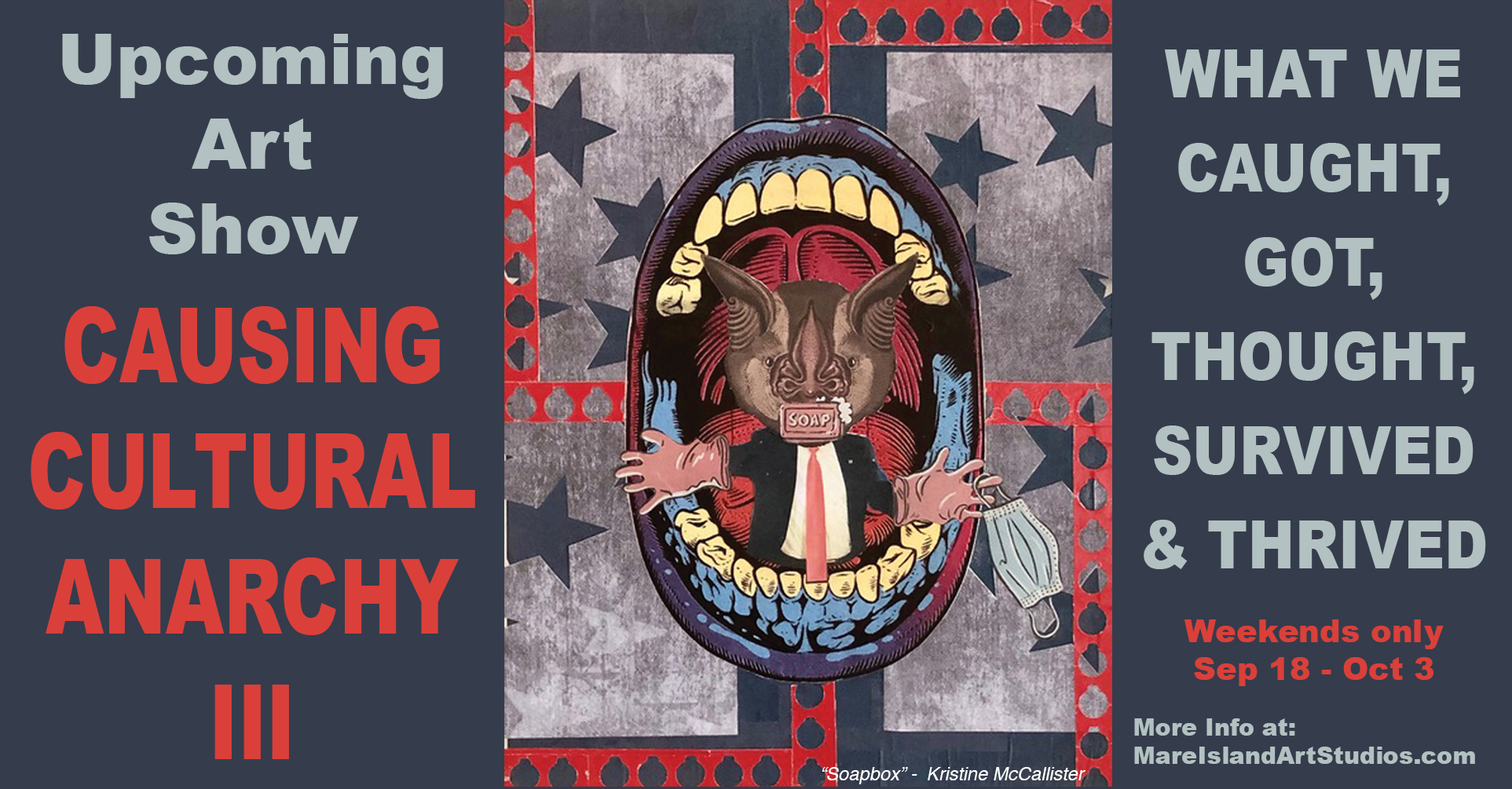 Date/Time
Date(s) - Sunday, September 26, 2021
12:00 pm - 4:00 pm
Location
Mare Island Art Studios
What we caught, got, thought, survived & thrived
As artists, we sometimes create art that dares us, scares us, and pushes personal, communal, and cultural boundaries. These daring pieces threaten the norms of our own beliefs, as well as culture in general. We may be afraid to share them due to prior rejection and scorn, personal fear of what sharing something very personal can reveal to others, fear of public reactions, and many other valid reasons.
This art show is for those pieces!
Opening Celebration:
September 18 – 5pm to 8pm
Show Open:
September 19, 25 & 26 – 12pm to 4pm
October 02 & 03 12pm to 4pm
Location:
Mare Island Art Studios
110 Pintado St. Vallejo. CA 94589
Participating Artists:
Janet Banes – Bonnie Baskin – Igor Capibaribe – JeanCherie – Naomi Cooper- Gary Cullen – Thomas Arie Donch – Dean Evans – Sal Garcia – Michael Gurevich – Amanda Hammond – Stephen Jacobson – Charles Kruger – Susan Lane – JJ Lee – Rick Mariani – Mark Martin – Kristine McCallister – Matt Neubauer – Karrie Nitsche – Orna Pascal – Cheryl Ann Shanks – Priscila Soares – Charlene Steen – Carl Theodorski – Gretchen Zimmermann
** WARNING! Some works in this show will contain images, words, and ideas which some may find objectionable and/or not appropriate for children. Viewer discretion is advised.