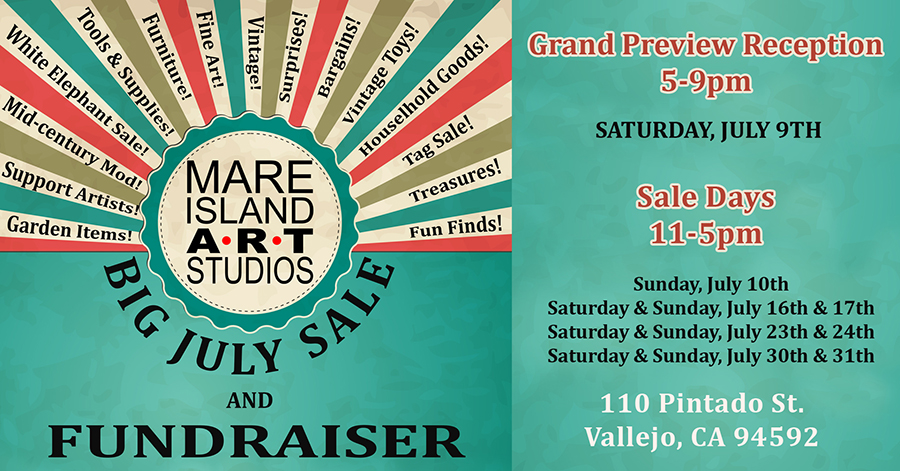 Date/Time
Date(s) - Sunday, July 31, 2022
11:00 am - 6:00 pm
Location
Mare Island Art Studios
Come One Come All! It's our first ever 

month-long giant extravaganza Fundraiser!
Is it a Rummage sale? Vintage sale? White Elephant sale? Whatchamacallit sale? Yes, yes, yes, and yes!
We are digging deep into our studios, homes, garages, and workshops. All kinds of things are being found!

Just like Mare Island Art Studios itself, it's going to be fun, eclectic, artsy, funky, one-of-a-kind!

There will be something for everyone, vintage toys, mid-century modern, books, art, tools, art supplies, house & garden wares, jewelry, and more.

You'll want to come more than once as you never know what great stuff you'll find, perhaps just exactly what you've been looking for, and things you didn't even know you needed!
Treasures galore!

Mare Island Art Studios is an integral part of the vibrant Vallejo art community. We have lots of fun ideas and plans. Come and support us!